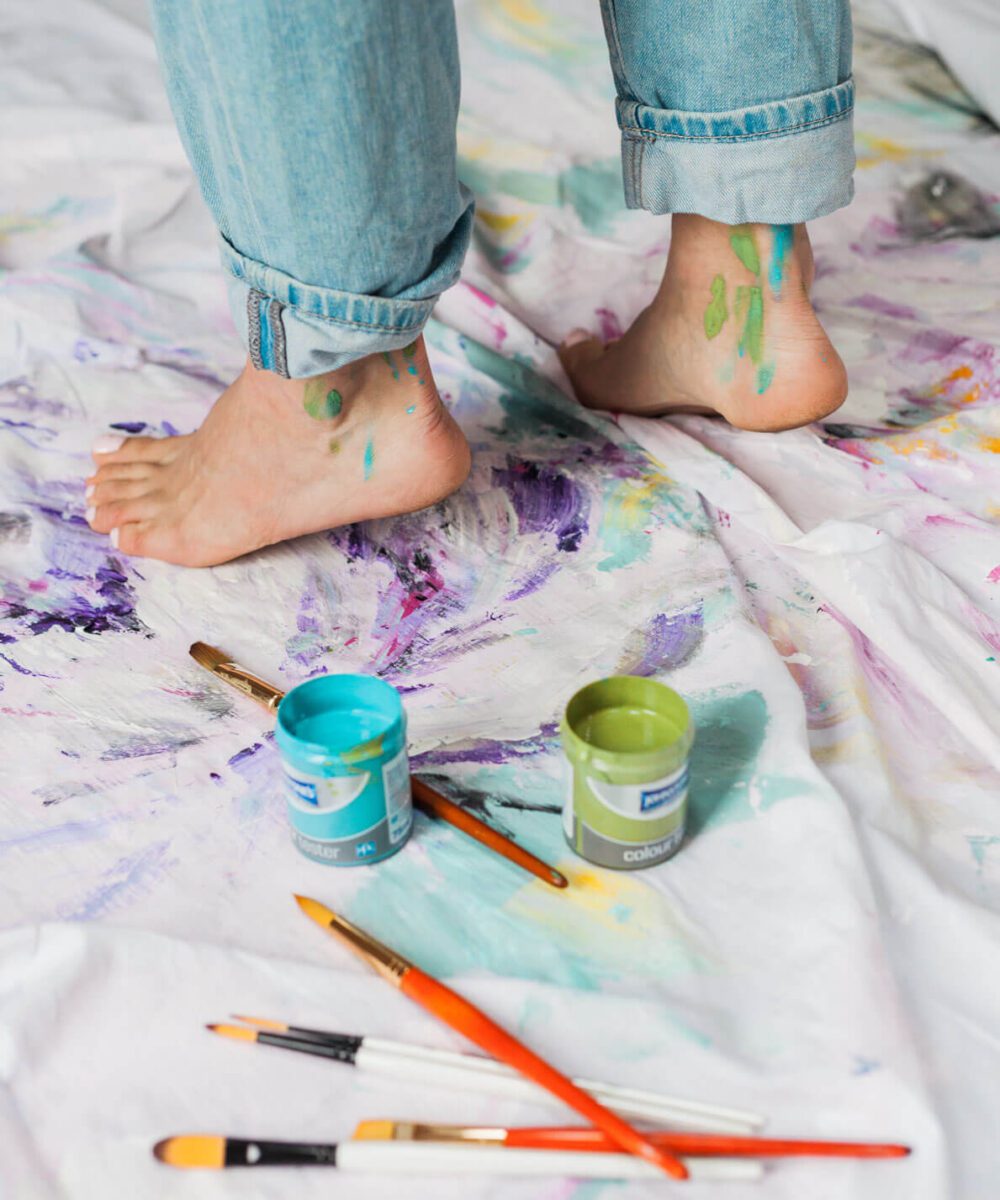 The Course
Are you creating more muddy puddles that spontaneous bleeds?
Dive deep into the realm of watercolour florals in this 8 module series.
The Bootcamp takes you through all the techniques and methods of watercolour and how you use it in florals so you can take charge of the variables and start creating intentional marks and controlled bleeds. This jam packed program with over 16 tutorial videos alongside all the techniques and brushwork that will get you there.
If you are wanting to start creating watercolour florals that are recognisable, eye catching and gushingly glorious no matter how loose they are then this once's for you. It provides a tool belt of techniques, the instruction manual, and from it you will be left with a plethora of ideas that will stretch your imagination, your watercolour skill set, and allow you to paint watercolour florals in a multitude of ways.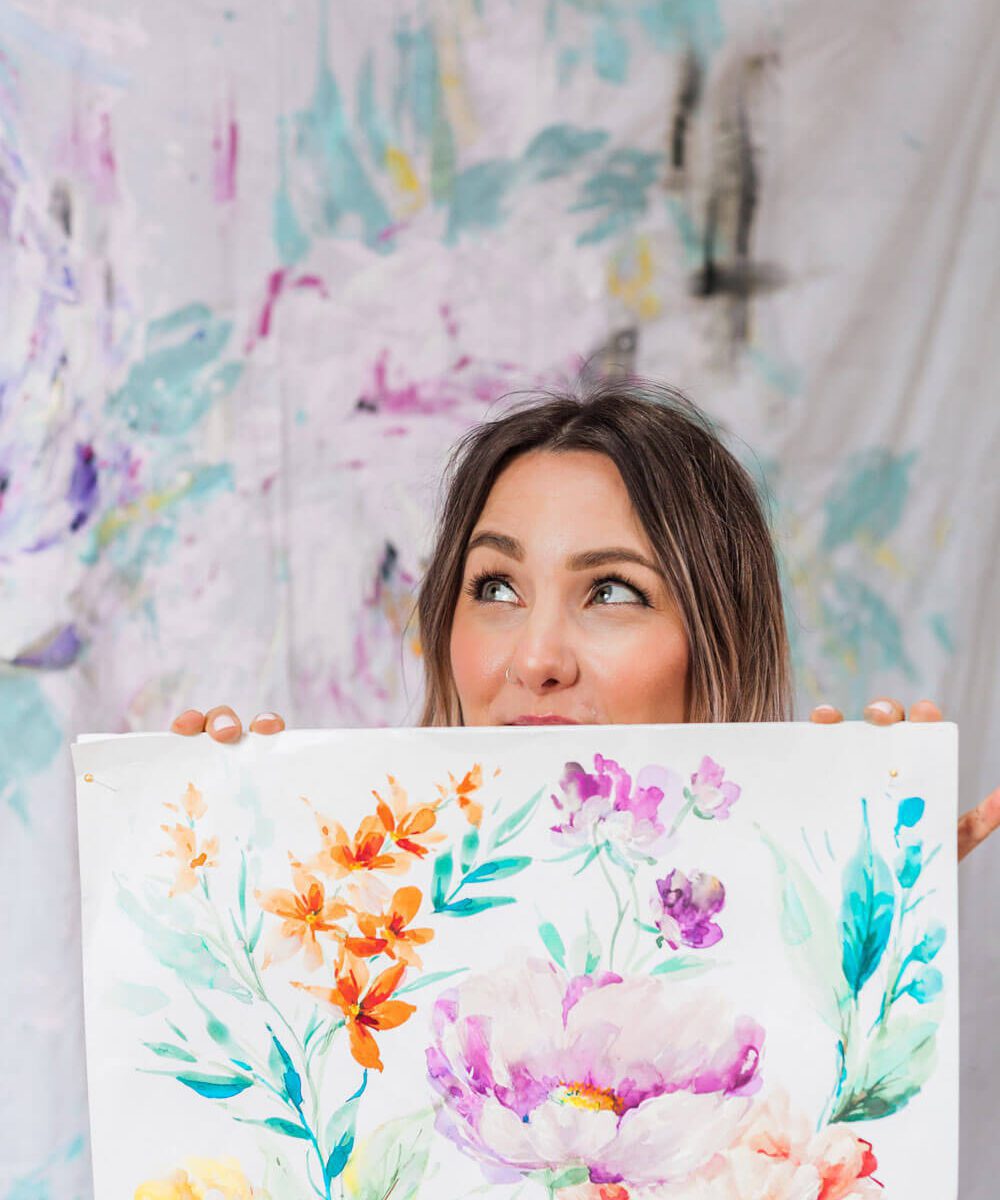 6 Month Live Program
I was once told 'if you can paint flowers you will always have a job in the textiles industry. Well, after over a decade in the industry designing florals, I guess he was right. With such a diverse target market florals are the most popular print design, so you would be mad to not want a piece of this pie.
But it's not just about learning to paint individual flowers, composition is everything.
This is an in-depth course delivered over 14 Modules that teaches you to create target-marketed floral designs in successful compositions. After all, flowers are living and growing things, they need to be composed that way.
Learn the rules in my 7-step composition strategy then how to break the rules by stylising, how to create a group of designs to maximise trend and research, and finally how to design in different layouts.
This is a jam-packed course that will provide all the tools you need to start designing florals today!
The Membership
ENROLLING NOW
The In-house Creative provides a private creative hub for designers and artists to not only learn and experiment. This is also an inspiring space that removes the noise and allows you to just "do", so you can focus on unleashing your ultimate creative power and in turn create a more lucrative business. Inspire and be inspired whilst connecting with a like-minded community as you confidently step out of your comfort zone and start diversifying your skillset.
Do you need a little personal guidance to help you find YOUR way. These sessions are for you to use as you need from portfolio building to figuring out what's not quite right and unleashing you back into design with a more structured outlook.
This is definitly a course that I will BENEFIT from for years to come
and it has helped to build my confidence and improve my technique when painting florals. Natasha said at the beginning of the course that investing in you is not a risk, and I 100% agree.
Angharad Steele
The course has enabled me to secure a design placement at a MAJOR company.
There's no denying florals are tricky…You just have to trust the process!
The flexibility of recordings and videos made this possible. So don't use the "I just don't have time" excuse if that's the only reason stopping you from this course.
Hollie Harrison
"It also broadened my understanding
of the whole commercial design process from market research to successful compositions and different layouts.
Emma Wilson
I was completely BLOWN away by ALL the things I learned
and all the areas I realised was going wrong. I can honestly say, it's been the best course I've ever done. Now my confidence is boosted, I'm more focused and I'm producing designs more quickly. I can't thank Natasha enough!
Sarah hemmings
"I have been designing pattern and print for many years
but florals weren't my speciality, I thought lockdown was a good time to brush up on these skills. I was happy to draw and paint tight florals but I really wanted to loosen up my hand and become more expressive – practise and Natasha's demos and tips have really helped me do this
Rosalind holmes
"Natasha gives a 100%to her clients
and has extensive knowledge of the industry, through completing the course I have learned so much, I would highly recommend Natasha's course it is an amazing investment into your professional design career goals!
Tracy Guglia
"Natasha is a fantastic teacher and floral painting guru
that was so generous to dish out well-kept textile industry secrets from day 1 of the course. Every week was another eye opener to floral painting and composition."
Cathrin Gressieker
"I have LOVED the Complete Compositions Course,
despite having nine years experience working as a Fashion Print Designer I feel that there's always room to learn and grow and I had identified weaknesses in my floral painting."
Claire Parker