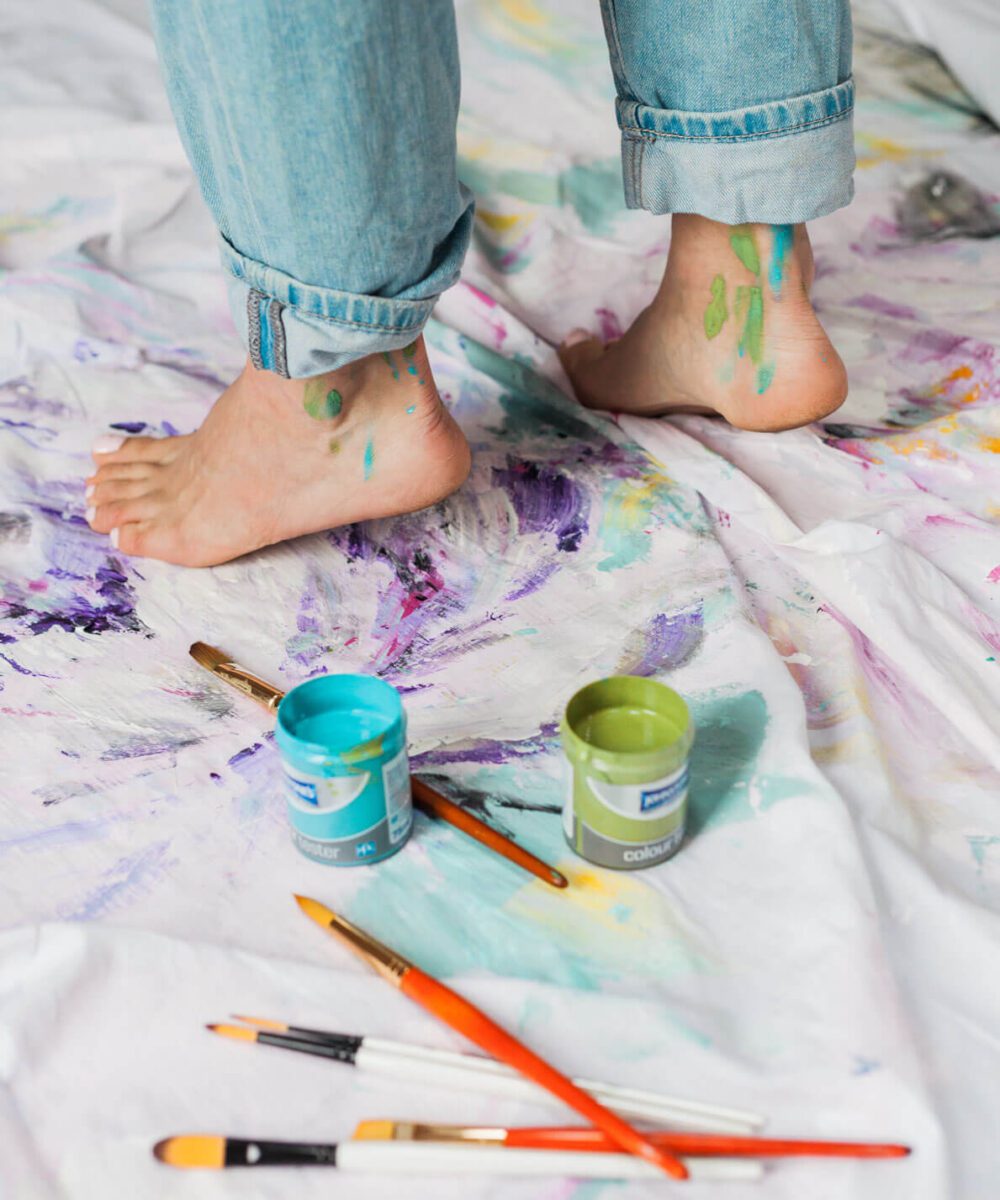 The Course
ENROLLING NOW
Are you creating more muddy puddles that spontaneous bleeds?
Dive deep into the realm of watercolour florals in this 8-module series.
The Bootcamp takes you through all the techniques and methods of watercolour and how you use it in florals so you can take charge of the variables and start creating intentional marks and controlled bleeds. This jam packed program with over 16 tutorial videos alongside all the techniques and brushwork that will get you there.
If you are wanting to start creating watercolour florals that are recognisable, eye catching and gushingly glorious no matter how loose they are then this once's for you. It provides a tool belt of techniques, the instruction manual, and from it you will be left with a plethora of ideas that will stretch your imagination, your watercolour skill set, and allow you to paint watercolour florals in a multitude of ways.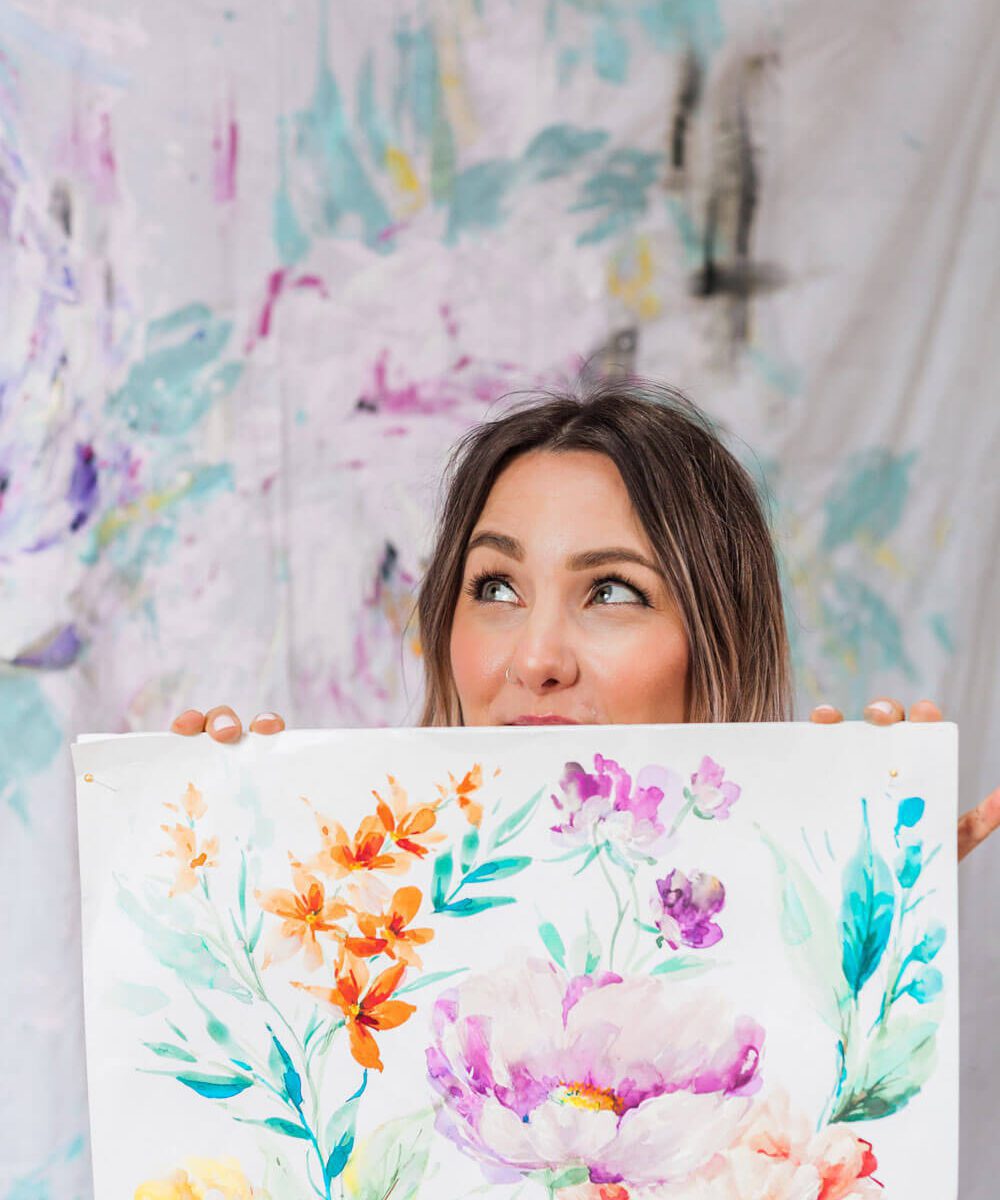 6 Month Live Program
I was once told 'if you can paint flowers you will always have a job in the textiles industry. Well, after over a decade in the industry designing florals, I guess he was right. With such a diverse target market florals are the most popular print design, so you would be mad to not want a piece of this pie.
But it's not just about learning to paint individual flowers, composition is everything.
This is an in-depth course delivered over 14 Modules that teaches you to create target-marketed floral designs in successful compositions. After all, flowers are living and growing things, they need to be composed that way.
Learn the rules in my 7-step composition strategy then how to break the rules by stylising, how to create a group of designs to maximise trend and research, and finally how to design in different layouts.
This is a jam-packed course that will provide all the tools you need to start designing florals today!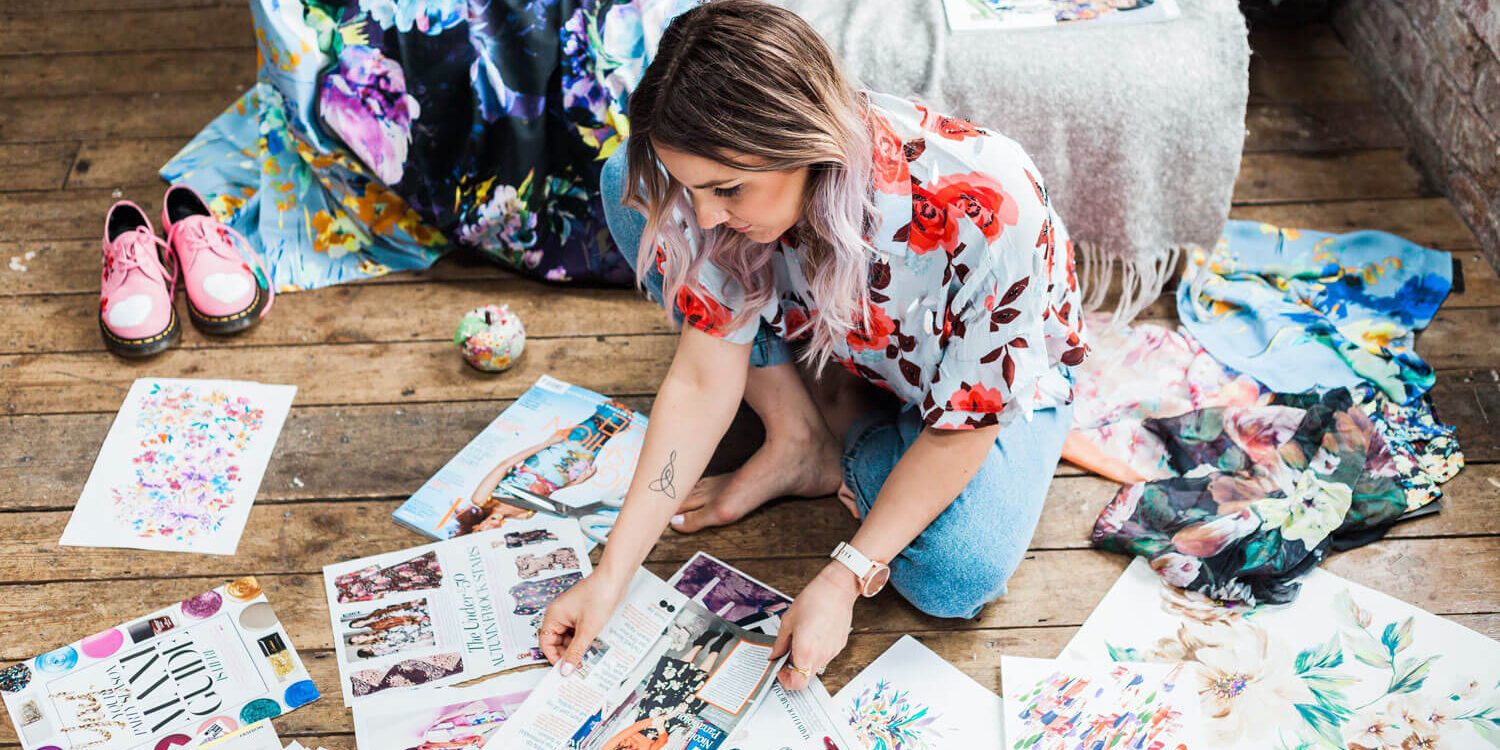 The Membership
The In-house Creative provides a private creative hub for designers and artists to not only learn and experiment. This is also an inspiring space that removes the noise and allows you to just "do", so you can focus on unleashing your ultimate creative power and in turn create a more lucrative business. Inspire and be inspired whilst connecting with a like-minded community as you confidently step out of your comfort zone and start diversifying your skillset.
Do you need a little personal guidance to help you find YOUR way. These sessions are for you to use as you need from portfolio building to figuring out what's not quite right and unleashing you back into design with a more structured outlook.
Natasha is an incredible teacher,
being able to learn under someone who is as talented as she is patient and kind is a rare gift. The detail she goes into is amazing, and she is really easy to learn from – especially with her videos where you can pause, repeat and learn at your pace. Obviously she is at the top of her game in terms of skill, what makes her an amazing teacher is she strips away the fear of learning – as beginners (myself included) we are all scared of starting something new. But this is a teacher who makes you feel valued, and like one step forward is the biggest win in the world.
Jessa Bellman
Natasha's floral bootcamp has been an ABSOLUTE
game changer
for me!
From basic brushwork techniques to understanding how to paint a readable flower, the bootcamp was easy to follow and gave me clear direction on how to improve. Before I was stuck with my florals and the bootcamp gave me the confidence I needed to move forward and grow as an artist. Thank you, Natasha!
Talia Van Der Wel
The community support throughout the bootcamp has given me more confidence in my work than I had beforehand.
Natasha was always very encouraging and made me feel at ease about learning and not stressing about everything being perfect first time. Her passion for floral painting is evident and I'm so glad that she chose to share this passion with all of us. I particularly enjoyed the roses tutorial as cabbage roses were never my favorite flower to paint, but with the 'c' shape brushstroke technique I'm happy to say my roses have took on a whole new life!
Sarah Street
I learned SO MUCH from this course in a short period of time.
It made me realise every stroke is planned, every highlight and lowlight is planned, every negative space is planned, BUT the beauty lies in creating florals that look so effortlessly chic , that it is impossible to think the strokes are planned and well thought out. The whole course is a perfect process for the brain. The most important thing the course has helped me with is, over come my fear. Natasha solely plays an important role in making us realise we can paint to our hearts content and be happy if we would just let go of the fear of mistakes or outcome. The course helps to push you out of your comfort zone and makes you realise there is so much more inside you, if you would paint without the fear of the result.
Fadiya
It will UNDOUBTEDLY help me to make more beautiful prints.
This bootcamp with Natasha has helped me to go a step further in my floral watercolors, which will undoubtedly help me to make more beautiful prints.
Elena Romero
The watercolour bootcamp was amazing.
Natasha breaks down her talent and methods into units that allow you to grow at a very regulated pace. By the end, you find using all that was learned from each unit together all at once. It's amazing. The group chats fostered by Natasha are inspirational. She creates a very open and creative space in which to thrive. It's a wonderful journey she offers up. My own creative business will benefit from watercolour bootcamp.
Marci
Marci
I have DEFINITELY seen an improvement in my own painting
I've loved taking part in the Floral Watercolour Bootcamp. Natasha is incredibly talented, an amazing teacher and a lovely person. She shares SO much helpful information with you, it's definitely value for money. I have learnt a lot about watercolour techniques and have definitely seen an improvement in my own painting. Thank you Natasha!!
Emma Dyson
Emma Dyson