Creative, BOLD and empowering floral artist, designer and mentor
inspiring brands and individuals to identify their signature look which captures their identity.
Hi I'm Natasha, and I help brands create SELL OUT floral collections through the power of target marketing and understanding your ideal customer inside and out!
I've been designing florals for over a decade and most of my designs you will find in the stores of the high-street giants. From ASOS to Anthropology and everything in between. But I also love getting my teeth into independent brands, finding what makes them different, their twist, that special ingredient and creating collections around this.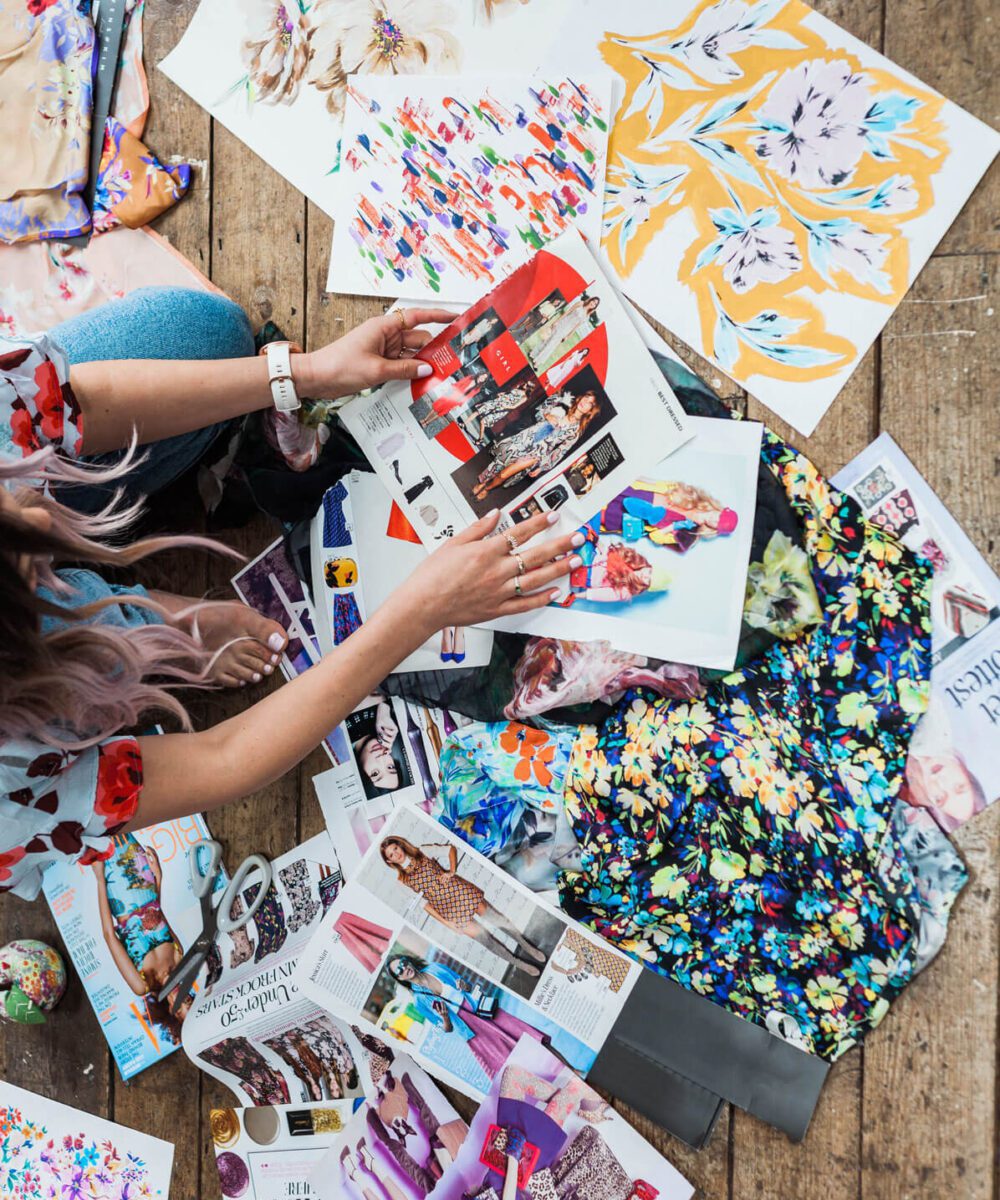 My Process…
Each journey is centred around YOU and YOUR customer.
I know how important it is to not only create show-stopping designs, but to make sure that those designs are speaking to your ideal customer.
Design is so personal, it's a visual representation of an individuals' taste, personality and traits. It's not just about pretty patterns, it's way deeper than that! As a consumer it's a way we express our identity and as a brand your purpose is to create a product that, in essence, is a tool for individuals to do so. Then you can take them on a journey, continue to nurture their style with your unique, identifiable take on trend.
As a designer I create with the BRAND at the forefront but the consumer at the HEART!
This is why I LOVE collaborating with brands.
It's like stepping into the shoes of their ideal customer and designing patterns that are as comfortable to them as the skin they wear. I know how important it is that designs still sit within your brand style and with your target market at the forefront, even when we are pushing boundaries and creative new waves.
My PROCESS takes you through new and fresh ideas to break down old walls of what has been done before but still STAYS TRUE to your vision, your customers identity, which in turn creates a SELL-OUT collection.
Want to WORK with me?
Whether you would like a bespoke collection or design or something NOW to top up your collections, I have something for you.
Are you after a signature collection or design that screams YOUR brand, sits harmoniously within your narrative and speaks directly to your customer.
Looking for SOMETHING a little more sharpish?
Would you like to view my library of exclusive designs available to purchase now.