Those beautiful bleeds and effortless marks that scream spontaneity aren't quite so… spontaneous eh.
Information is so accessible now, but do you ever feel like your only getting part of the story?
You don't need a fountain of information to have a sea of knowlege.
You need the right hows, whats, and whys that will get you the results you desire. To get your paintbrush dancing across the page, instead of laboring over stiff strokes.
The watercolour bootcamp teaches you the techniques, the methods and the variables so you have the foundations in place to create watercolour florals YOUR way. From loose and lively to ethereal and soft the possibilities really are endless.
These FOUNDATIONS are the TOOLS in your watercolour tool-belt.
The floral watercolour Bootcamp is delivered over 8 weekly modules to give you time to implement each lesson. The content is a combination of pre-recorded tutorial videos, workbooks, briefs and a series of LIVE Q&A sessions, alongside a private Facebook community for you and your course students providing all the inspiration, accountability, and guidance you need to reach your full potential.
She creates a very OPEN and creative space with which to THRIVE.
Watercolour boot camp was amazing. Natasha breaks down her talent and methods into units that allow you to grow at a very regulated pace. By the end, you find using all that was learned from each unit together all at once. It's amazing. The group chats fostered by Natasha are inspirational. She creates a very open and creative space with which to thrive. It's a wonderful journey she offers up. My own creative business will benefit from watercolour bootcamp.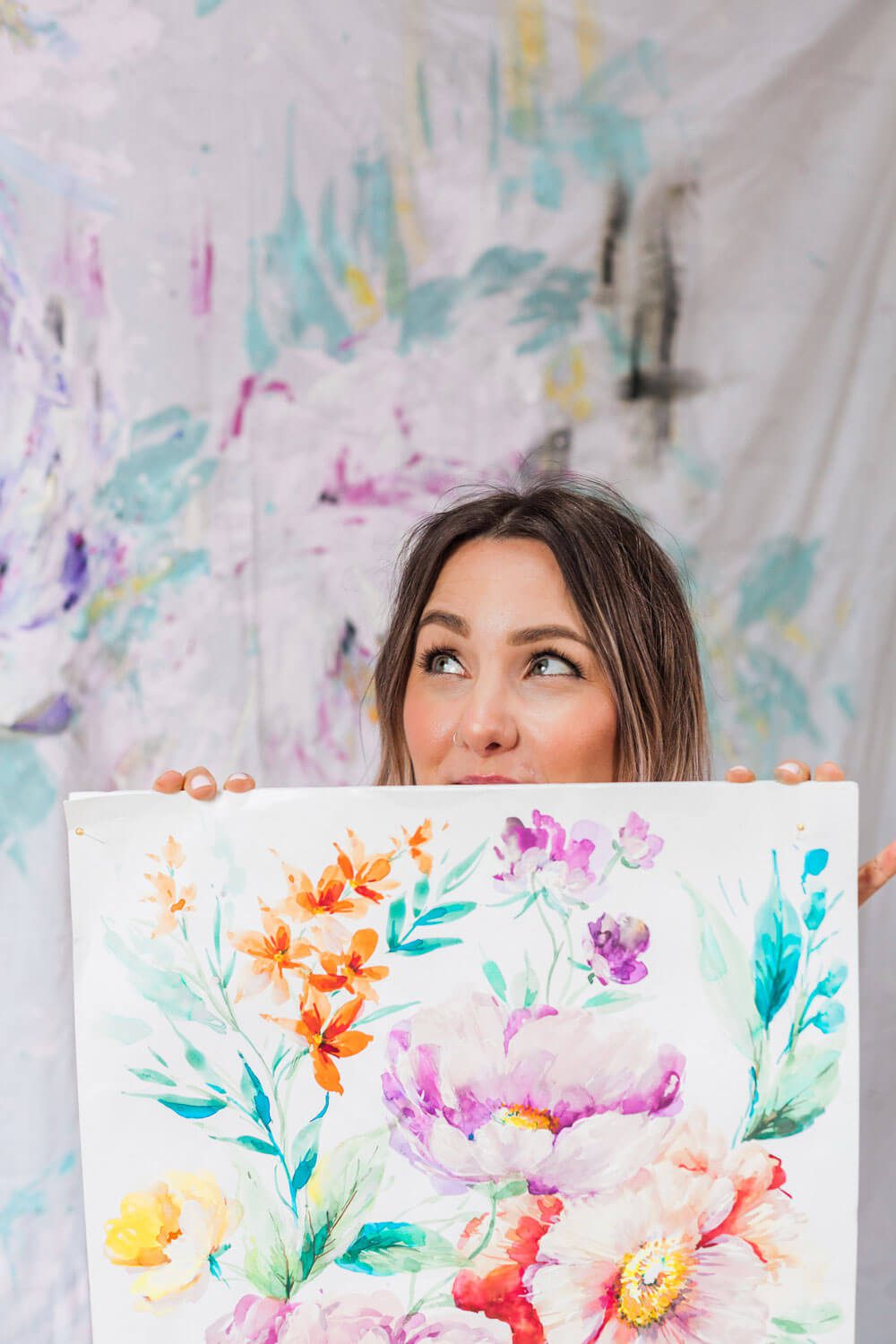 Come and immerse yourself in my decade (and some) of flower painting knowledge all wrapped up in 8 weeks.
Lose the fear of 'messing it up', by experimenting in a safe creative community alongside my guidance. I love watching the journey, so I'm there every step of the way to support you and encourage the messy….because that's where the magic happens.
What's included in the course?
Watercolour techniques, from wet of wet, wet on dry, to flooding and all in between.
Negative space, why you need it and 2 ways to do it.
Added extras- different things to combine to your watercolour paintings to create fun and diverse effects.
Simple and effecting brush work to allow you to create fluffy peonies and blooming roses without overworking.
Leaves, the detailed and the simple shapes….because foliage is just as important!
Detailed and realistic centres and how to use techniques to get a more polished realistic look.